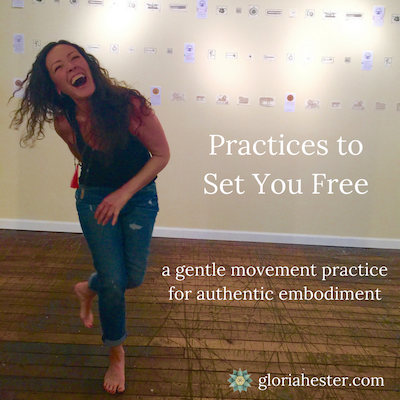 We can talk about GRACE, we can talk about FLOW and EASE, but these are only words until you FEEL them in your BODY.
As you embody grace and flow, as that becomes your daily experience, then life takes on a whole new meaning.  Think "Game Changer".
Everything aligns and your deeper purpose also becomes an experience, rather than just head knowledge.  Our state of being trumps everything else in life.  Your state of being trumps your life circumstance.
But how to get there?  How to release what is holding you back, which, by the way, are unconsciously held patterns that are stored in the low brain and cannot be accessed without precise guidance and precise principles.
This is education for your sensory system and your motor system, and it is a lot of fun!
These are practices that are designed to set you free.  And the best part is that since we are working with your sensory system, one of the requirements is that the movements are extremely gentle, with the least effort imaginable.  So, my friends, this practice is life giving, energy giving, not energy taking.  This practice is super energizing, restorative, and realigning for your nervous system.
Think of it as a reset that you can learn to do on your own, anytime you'd like.  Download these audio lessons and take them anywhere with you!
This gentle, relaxing practice literally rewires your neuronal connections so that you have better motor plans, enabling you to feel what is true for you, enabling you to move easefully and gracefully regardless of circumstance or stress.  Your true, innate style will come out.  This has nothing to do with fashion per se, and everything to do with authenticity.  (Imagine the money you'll save by no longer needing to try to "Buy style" or "Buy confidence."  You will simply own that from the inside out, and of course, if you choose to dress that up on the outside occasionally, then great!  Go for it!
Click the button below to receive your audio lessons instantly!